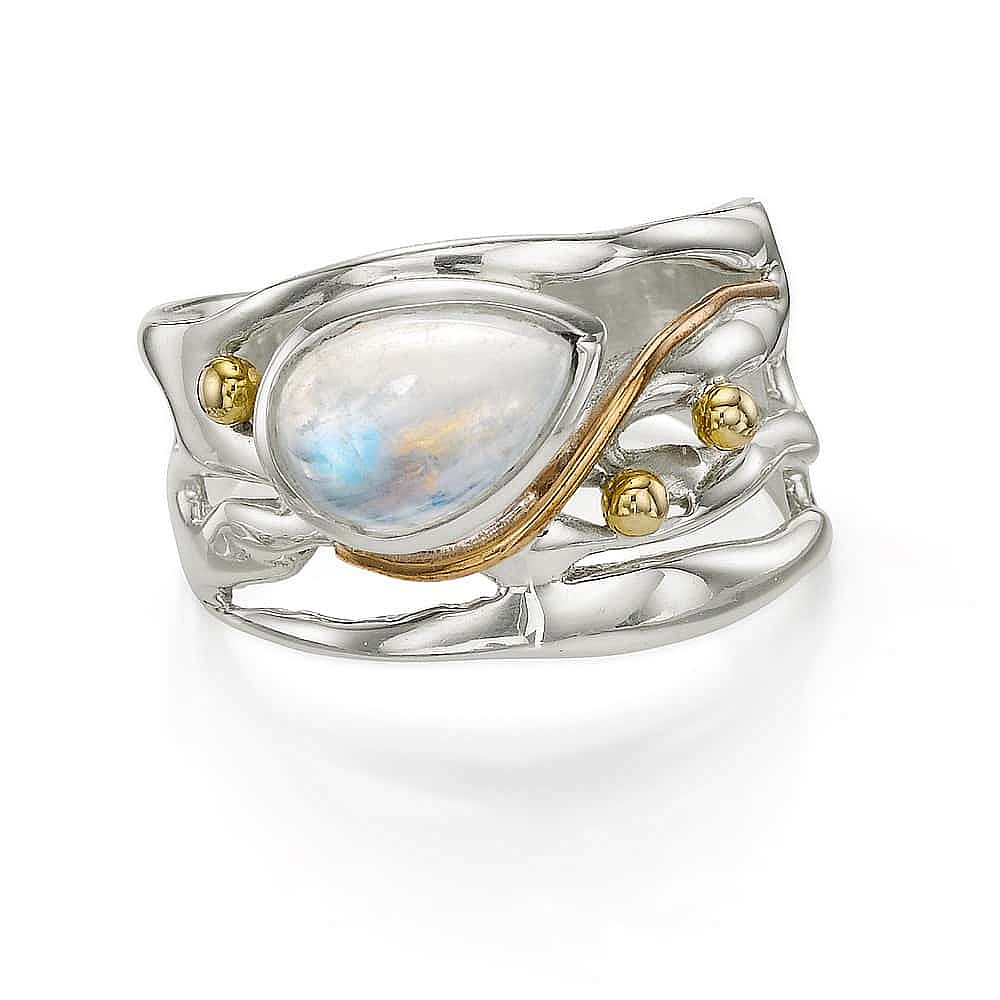 Size Guide
Description
Sterling silver and gold-fill rivulets flow past an offset teardrop Moonstone with brass pips
When moonstone is being formed it grows in microscopic layers, which appear as striations within the stone. When lights falls on the stone, these layers reflect and reveal the beautiful rainbow iridescence moonstone is known for. Moonstone is a natural stone which occurs in varying shades from colourless to grey, yellow, green and pink, making each piece unique.
To discover more about our gemstones, click here to view our guide.
Size & Additional Information
Colour: White
Composition: Sterling Silver, Moonstone, Brass
Width: 11mm
Gift boxed
We Recommend
More Like This
Reviews
Overall product rating 4.9/5
Great item - next day delivery even though I ordered very late just before Christmas!
So pretty, and looks good on my hand
Better in real life, lots of colours and good quality.
I am really please with the ring.It fits very well, the Moonstone is just lovely and chances tto beautiful hues. The little bits of gold with the silver, just tie together to make a wonderful piece of jewellery.
Bought as a gift for my niece she said that she had reason to contact customer service as the ring was too big. All sorted satisfactorily, and she said it was the best customer service she had ever dealt with, so well done Pia.
Nice product, just too big