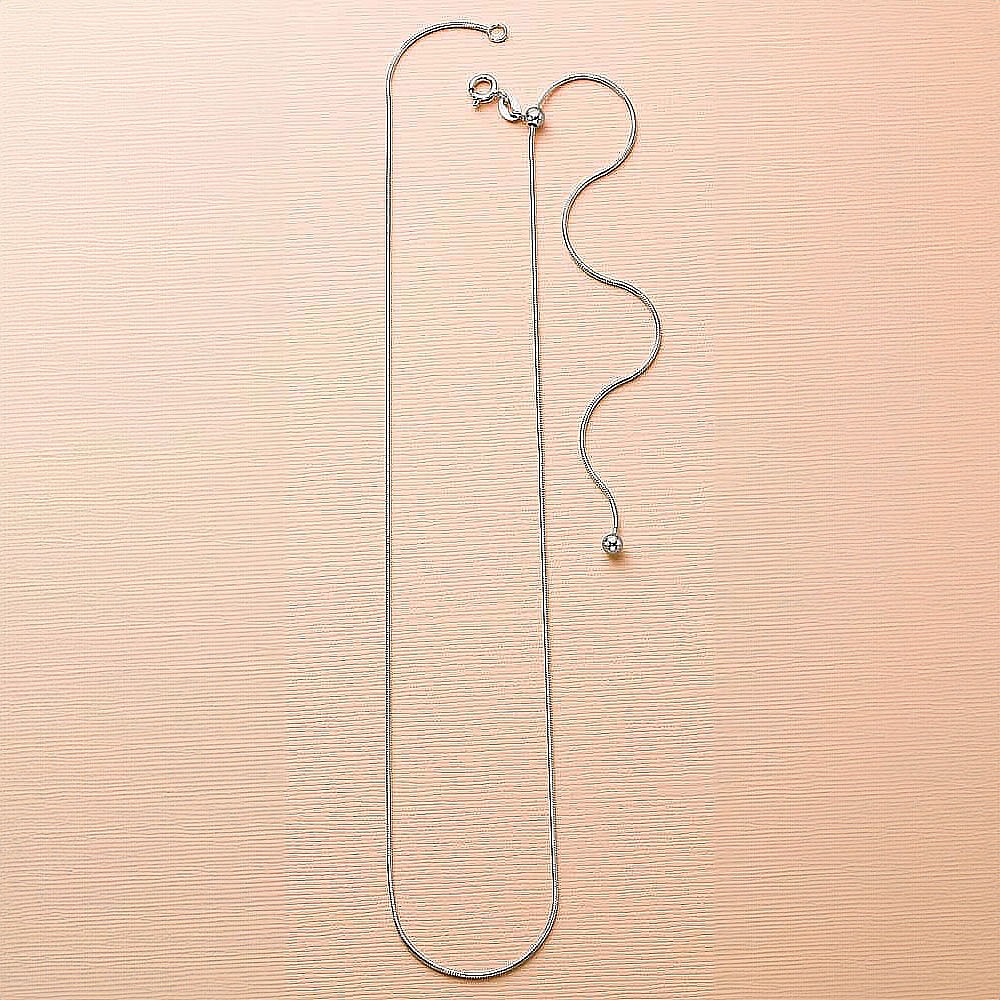 Description
Ingenious chain adjusts with a push button. Sterling silver snake chain with adjustable length slider
We Recommend
More Like This
Reviews
Overall product rating 5/5
found it very difficult to move the ball to have different lengths on chain, thought it
would break but after phoning Pia I was told it needed a firm pull and other buyers
had found the same, it works fine now and it is such a good idea to be able to vary the length.
Very handy but a pity it couldn't be used with the rosy beaten disc.
Delivery quick, posted through door, very reliable no problem at all .. quaility brilliant never had any issues at all with Pia..