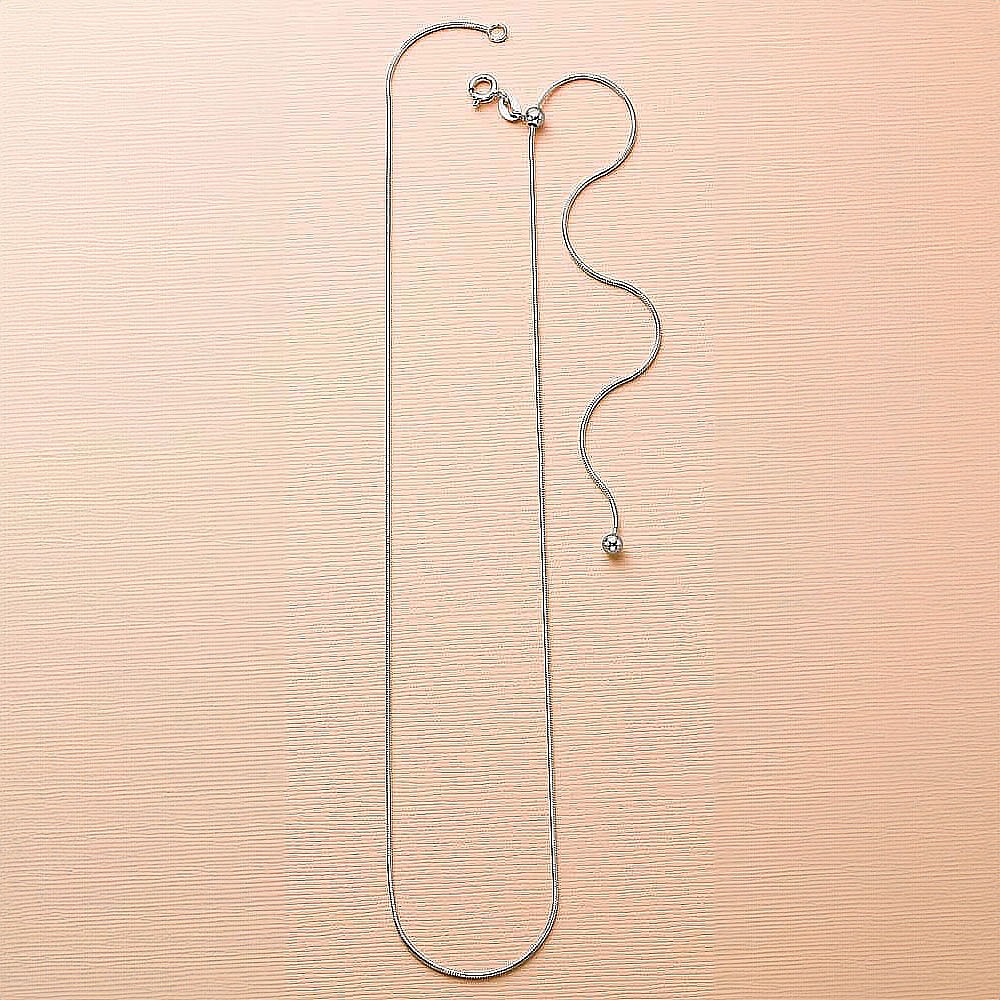 Description
Ingenious chain adjusts with a push button. Sterling silver snake chain with adjustable length slider
Size & Info
Adjusts to 55cm
We Recommend
More Like This
Reviews
Overall product rating 3.7/5
Not long enough to slide over my head. I had to send it back.
I have arthritis in my wrists & hands and find opening & closing small clasps difficult.
This would have helped if it was a little longer.
Ideally the clasps would be better if they were easier to use for people with arthritis in their hands / fingers. A new design is required really
I am sorry to hear that you were disappointed with our Adjustable Silver Chain. I will pass your feedback onto our buying team. I can confirm that a refund was made to you today (5th of April). Best wishes, Montana.
It's a nice chain but completely unsuitable for the reason I bought it. I wanted to use it for a pendant but the ring on the end was too big to fit through any of the things I tried to hang on it, so I needed to use pliers to change the shape of the ring. And then I found that the nature of this type of chain means that it doesn't hang properly with anything on it: it's quite inflexible so looks wrong.
found it very difficult to move the ball to have different lengths on chain, thought it
would break but after phoning Pia I was told it needed a firm pull and other buyers
had found the same, it works fine now and it is such a good idea to be able to vary the length.
Very handy but a pity it couldn't be used with the rosy beaten disc.