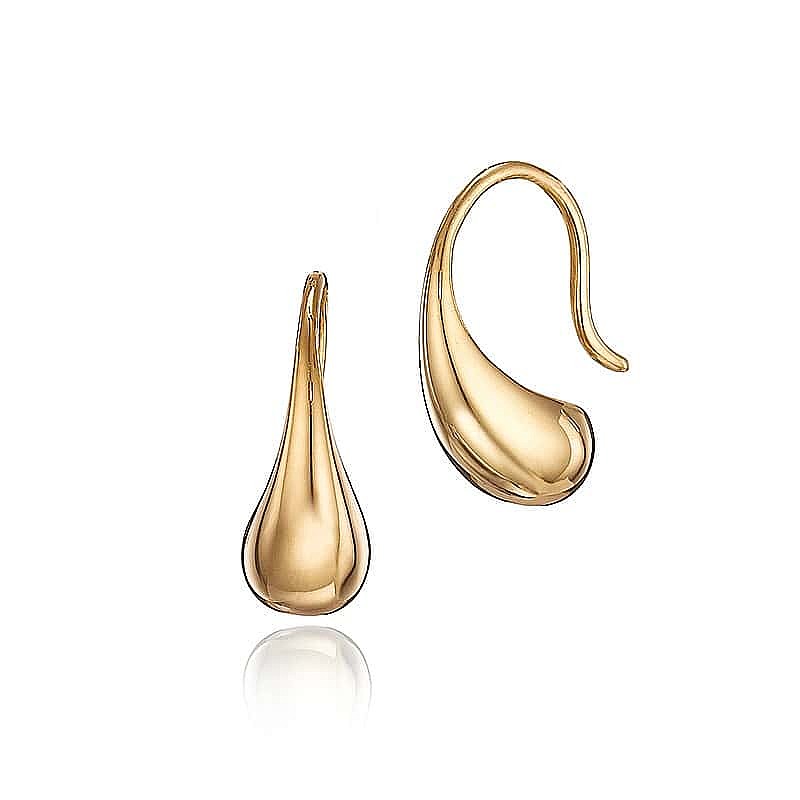 Gold Molten Drops Earrings
Size & Additional Information
We Recommend
More Like This
Reviews
Overall product rating 4.4/5
The earrings were smaller and lighter than I expected and seemed that they could be easily dented/crushed. As a "molten drop" I expected some weight. Disappointed.
By Montana
19 April 2019
Norwich
I am worried they will fall out, if collar knocks into them.

I rang your contact number, to see whether you could supply me with nylon stud backings, but unfortunately they are no longer available.

Gold butterfly's would not fit the hooked end.
I am sorry to hear this Mary. We are going to send some new earring backings to you and our customer service team will be in touch shortly. Best wishes, Montana.
Attractive design. Feel comfortable .
a little smaller than I had expected
Earrings for a gift, they were a little smaller than I thought but I didn't take notice of the measurements. I have the same earring in silver