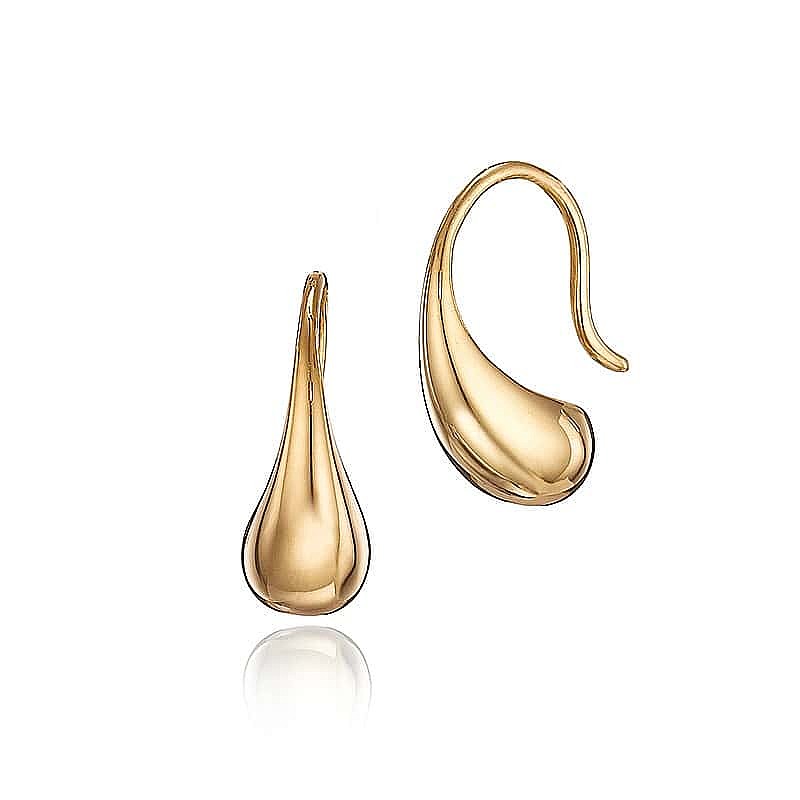 Gold Molten Drops Earrings
Size & Additional Information
Hang 15mm
We Recommend
More Like This
Reviews
Overall product rating 4.4/5
By Montana
19 April 2019
Norwich
I am worried they will fall out, if collar knocks into them.

I rang your contact number, to see whether you could supply me with nylon stud backings, but unfortunately they are no longer available.

Gold butterfly's would not fit the hooked end.
I am sorry to hear this Mary. We are going to send some new earring backings to you and our customer service team will be in touch shortly. Best wishes, Montana.
Attractive design. Feel comfortable .
a little smaller than I had expected
Earrings for a gift, they were a little smaller than I thought but I didn't take notice of the measurements. I have the same earring in silver
Really pretty, beautiful.
I had to press the back hook in quite tightly to stop them being pulled out by movement of shoulder, arms throughout the day.
I lost one within the first few hours, luckily I did eventually find it.
Not sure how long the tightening if the back hook each time will stand up to wear.