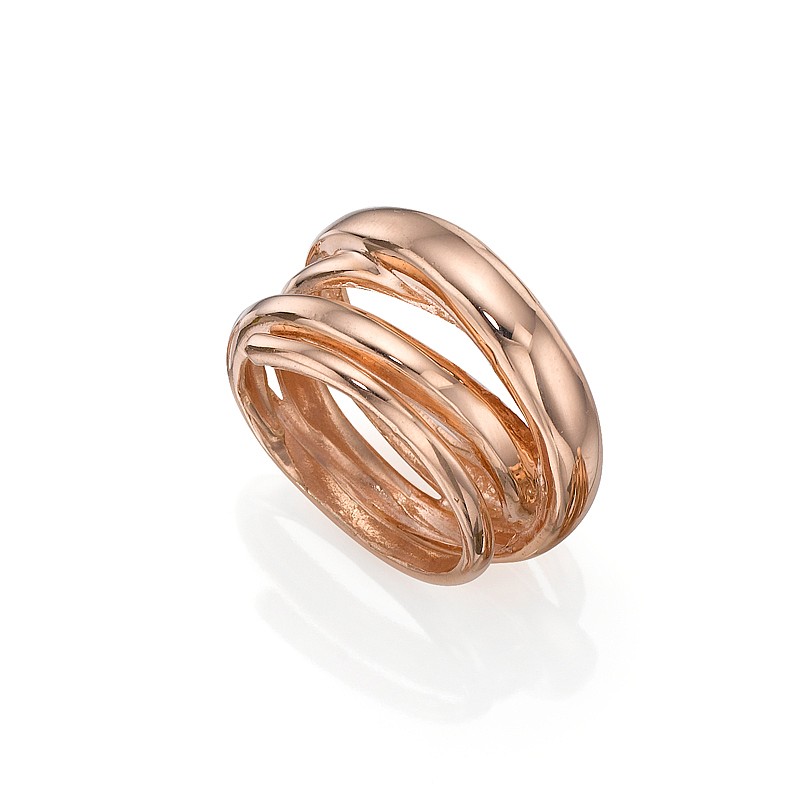 Size Guide
Description
14ct rose gold-plated sterling silver ring
Size & Additional Information
12mm across
We Recommend
More Like This
Reviews
Overall product rating 3.7/5
16 January 2019
DUNDEE Angus
J j j j jj j j j j j jjhhhhhhhhh
By Pia Jewellery
20 July 2018
Not a good shape and the free 'ends' of metal made this uncomfortable.
Thank you for your feedback.

I am sorry to hear you were left disappointed with this ring.

We do appreciate your feedback and I will pass this on to the relevant department.

I can see this has now been resolved for you however I apologise for any disappointment and inconvenience this may have caused.

Kind Regards

Taylor McEwan
Customer Services
Having only sourced the correct size 2 days ago, I can say that I love the style and colour. It looks very classy.