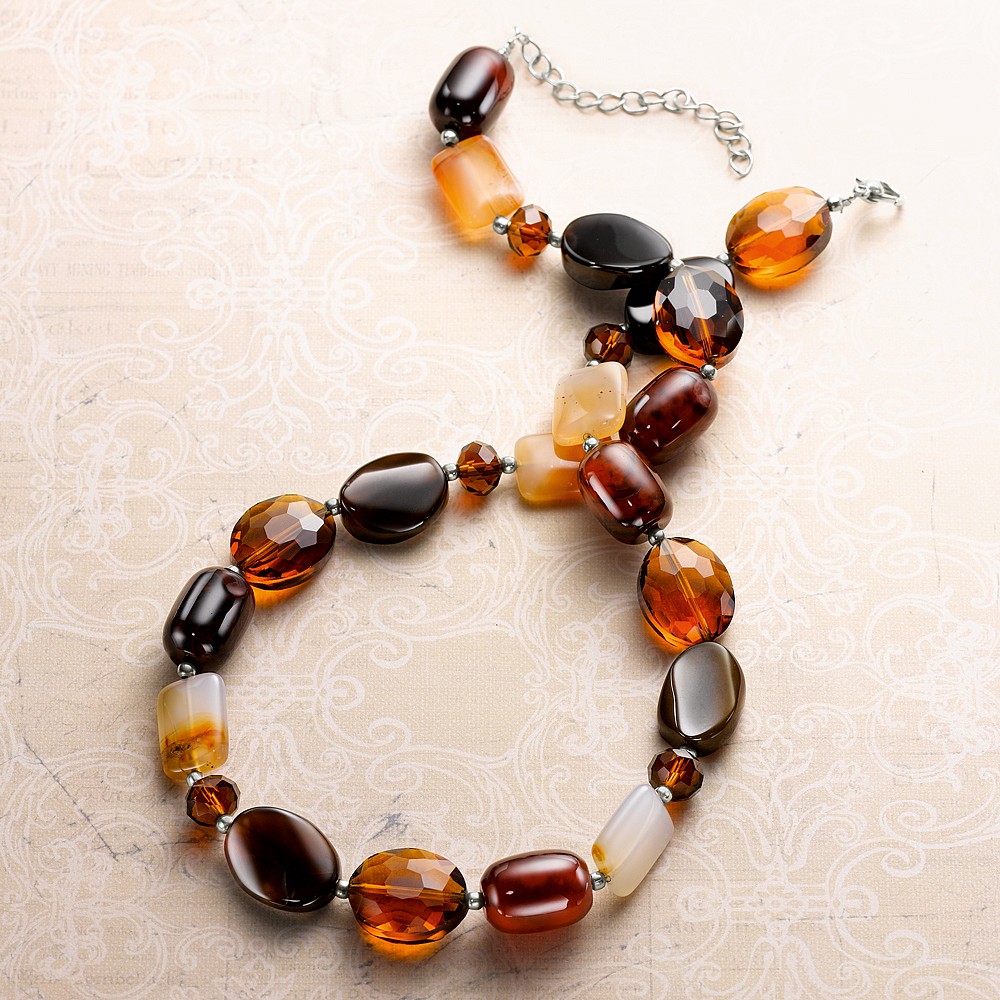 Colours of Autumn Necklace
Description
Carnelian, Agate, Crystal and glass with sterling silver clasp and extender
We Recommend
More Like This
Reviews
Overall product rating 4.6/5
Sur le catalogue, ce collier donne un meilleur effet. Son prix initial n'est pas justifié. Heureusement, j'ai profité de vos soldes!
I really love this necklace. The colours really capture Autumn.
The colours are lovely, autumnal colours.
15 January 2019
Greater London
Very pleased with quality and exactly as I wanted.
Stones too large and too contrasting.
Thank you for your feedback.

I am sorry to hear you were disappointed with the necklace you ordered.


I can confirm that your refund for the item was processed on 14-01-2019.


I apologise for any inconvenience caused.


Kind regards,


Rebecca Johns
Customer Services
It's beautiful as every necklace l have bought are.