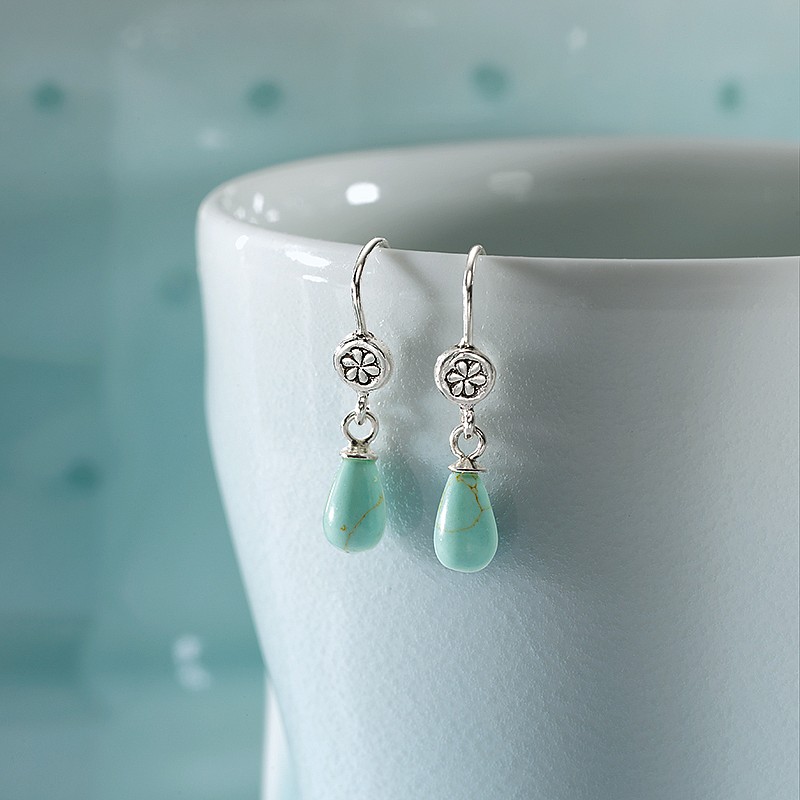 Turquoise Teardrop Earrings
Description
Turquoise drop earrings hang from flower engraved sterling silver discs. Long used as a protective talisman, turquoise is believed to be a spiritual balm, easing heart and mind
We Recommend
More Like This
Reviews
Overall product rating 3/5
They are much smaller than they look in the picture. OK i was prepared for them to be a little smaller, but not this much. Cant even return earrings, even if they are unworn. Its my fault as the stone length is given as 7mm (I even got my ruler out to see what this looked like) but what looks good on the ruler doesn't necessarily look good in real life. I thought these were going to be amazing but there is no way in the world I would have bought these if I had seen them in the store. Super disappointed, and PIA have lost another customer.
Thank you for your feedback.

I am sorry to hear you were left disappointed on this occasion.

I have emailed you privately to discuss this matter further.

Kind Regards

Taylor McEwan
Customer Services
Colour is just what I wanted and as advertised; quality is super and I have already received compliments on them. No greater feedback!.
A little smaller than expected from picture online but the are lovely
Up till know I've received a good service