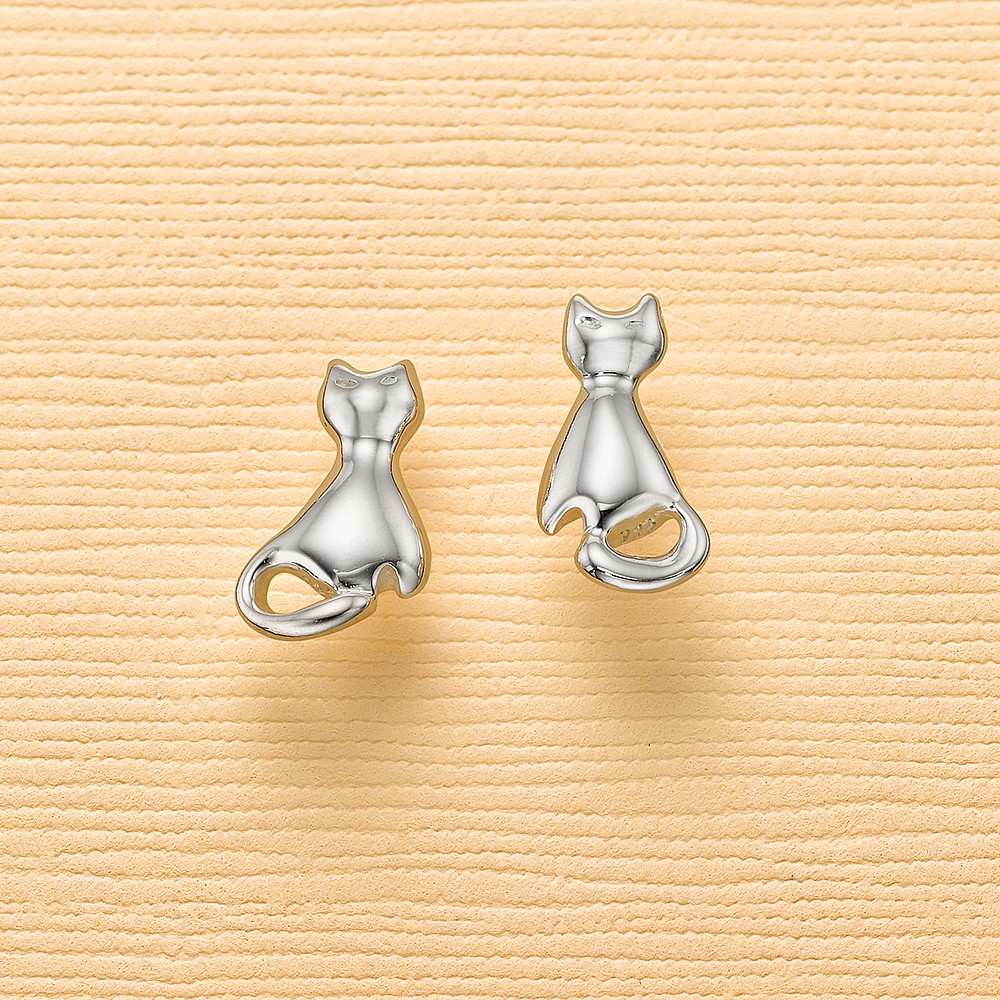 Slinky Silhouette Silver Stud Earrings
Description
Sleekly crafted cats in shining sterling silver. These quirky silhouette stud earrings will pair perfectly with outfits for either work or play, showing your sweet, cat-loving side. Each stud earring features a stylised cat outline, filled with smooth sterling silver for a polished to perfection finish.
Size & Additional Information
We Recommend
More Like This
Reviews
Overall product rating 4.6/5
These are for a gift but I am sure that she will love them as they are beautiful
Very small but cute, my wife loved them.
They are perfect, will please my niece.
A stocking filler for my daughter who has just got her first kitten. She's 22. They're super cute.
By Chloe
04 November 2019
Lincoln
Just filled this in had to file the end of the posts smooth before I could get the butterfly clips off
Thank you for getting in touch with your feedback, we're sorry to hear this! A member from Pia's Customer Service team will shortly contact you. Best Wishes, Chloe
A lovely pair of delicate good quality earrings.