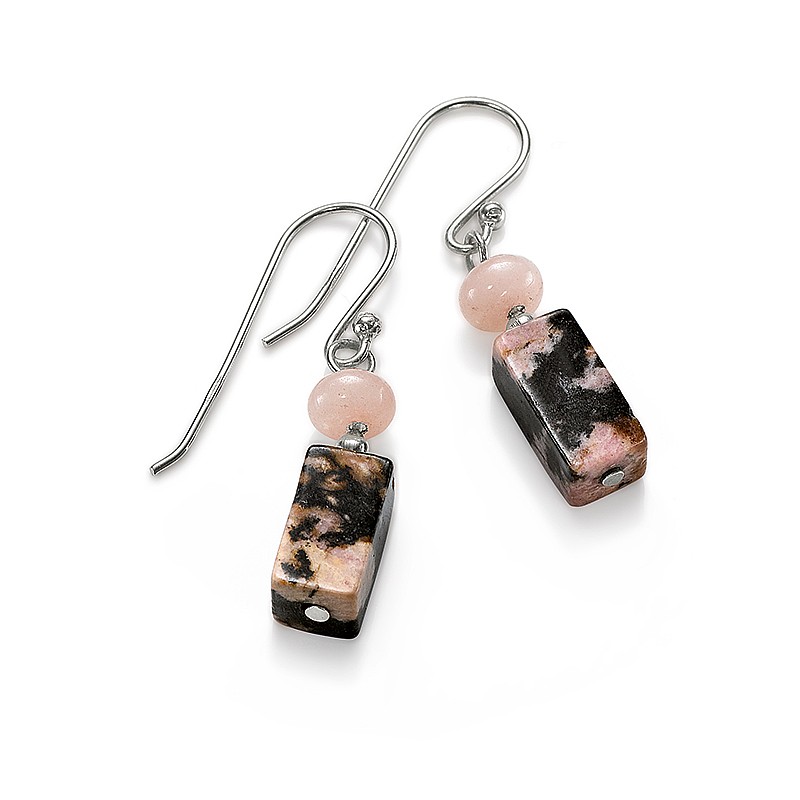 Jasper & Rose Quartz Drop Earrings
Description
Jasper and rose Quartz hang from sterling silver hooks
We Recommend
More Like This
Reviews
Overall product rating 4/5
Rather small and disappointing
Thank you for your feedback.

I am sorry to hear you were left disappointed on this occasion.

We do try to include the sizing of all items in MM or CM to ensure the customer knows the correct size however we do understand this is not always the case in showing how big or small the items are.

We would be happy to accept these back unworn for a full refund or exchange.

I apologise for any disappointment and inconvenience this may have caused.

Kind Regards

Taylor McEwan
Customer Services
I think they might have looked better if they were a bit longer
So flimsy lost one the first time I wore them.
Thank you for your feedback.

I am sorry to hear you were left disappointed with this item.

I have emailed you privately to discuss this matter further.

Kind Regards

Taylor McEwan
Customer Services
disappointed with the marbling effect as its only on one earring.