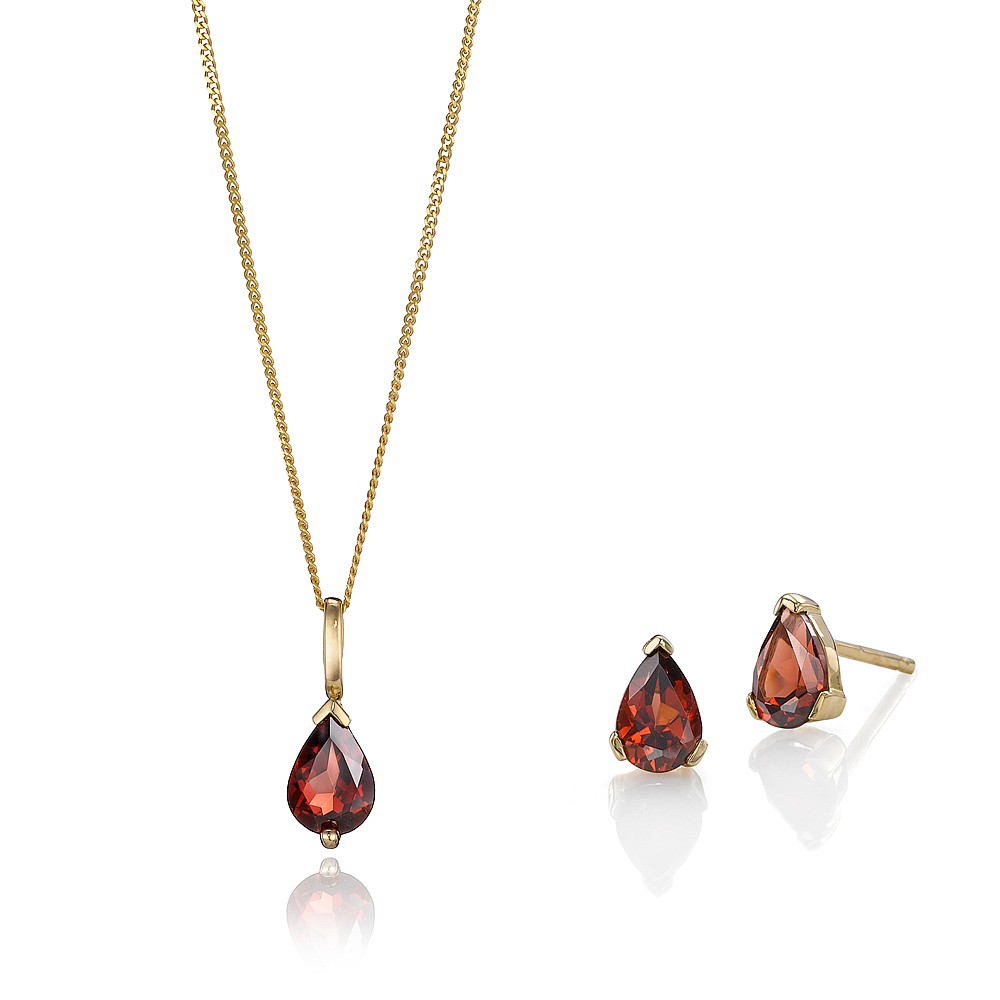 Description
Teardrops of Garnet held by 9ct gold claws create this delightful duo

Please allow up to 14 days for delivery
We Recommend
More Like This
Reviews
Overall product rating 2/5
Earrings are good and my wife likes them. Still waiting for necklace.
Much smaller than expected and chain v v fine hard to actually see.


We appreciate you taking the time to complete our feedback request. I am sorry to hear that the item was much smaller than expected and apologise for any misinterpretation in our website image. I will pass on your feedback regarding this to our head office for consideration.

Please allow me to explain why the despatch e-mail was sent a considerable length of time after you received the order. This particular jewellery set is sourced directly from our suppliers and as such they are not scanned out at our own warehouse. We do only charge for and complete orders for these items when we receive notification from our supplier that the items have been delivered. This process automatically generates a despatch confirmation e-mail and can on some occasions be several weeks after the actual delivery.

I hope this has cleared up the misunderstanding, I am sorry for any inconvenience caused and hope this incident does not put you off ordering in future.

Warm Regards

John
Customer Services
Most of your products are aimed at the young
Item was much small than detailed in catalogue. Also I am surprised you are asking for feedback SIX MONTHS after purchase !!!


Thank you very much for taking the time to provide your feedback. I am sorry to hear that the item was much smaller than shown in the catalogue as we do try to make sure the images shown are as real to life as possible. We will of course accept the return of any item regarded unsuitable and will provide a full refund or exchange.

The implementation of our product and service reviews is a new offering to provide customers with additional information when our new site launches next month. At that time, requests will be automated. However, we felt it would be of more value to customers to launch the site with some exisiting customer feedback, hence the manual request to customers who bought from us previously without the opportunity to comment at the time.

Getting feedback from customers for purchases made at our busiest time of year also helps us to see where we might need to improve for this year.

Kind Regards

John
Customer Services