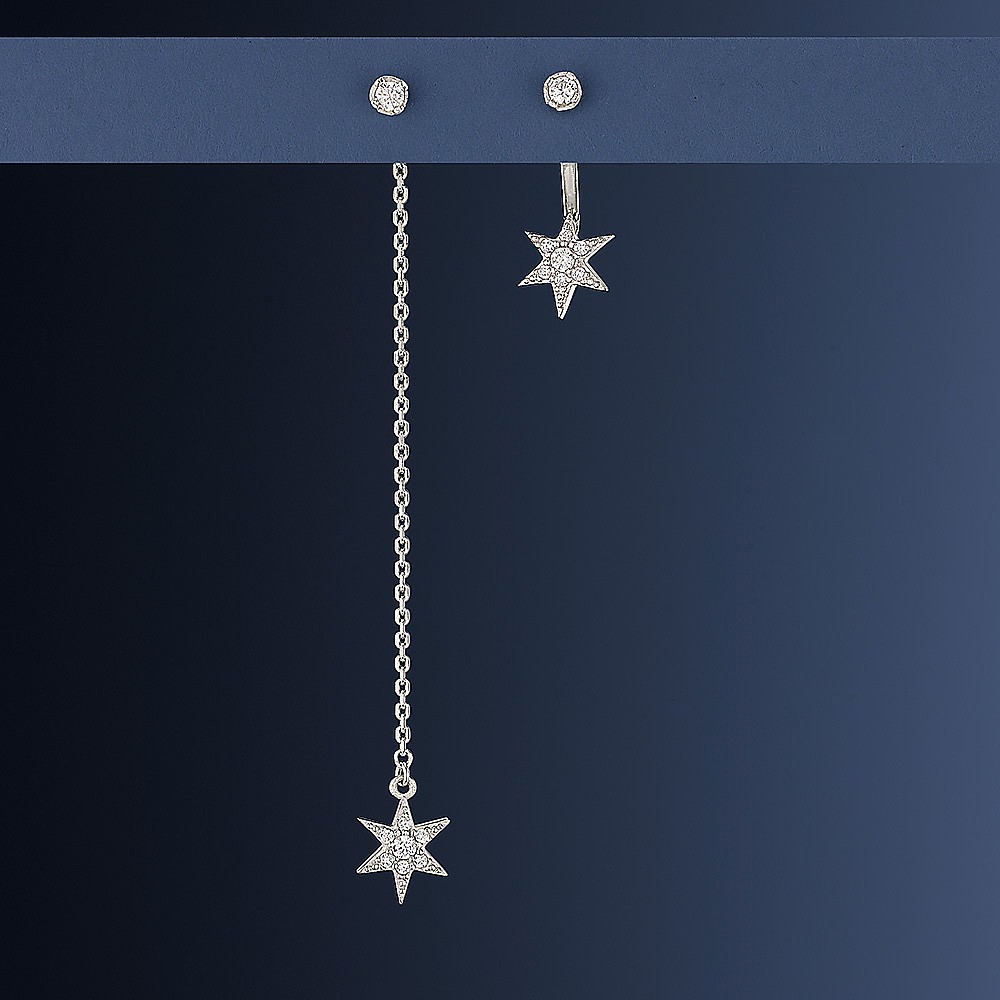 Description
Modern pairing of sterling silver earrings set with cubic zirconia
We Recommend
More Like This
Reviews
Overall product rating 4/5
lightweight if id known i couldn't return them i wouldnt of bought them
Thank you for your feedback.

I have checked your account and i can see that you received your items within 3 working days from the date you ordered them and we do state that it can take 3-5 working days (excluding weekends). Therefore i apologise you feel this was a long wait for delivery.

I am sorry that you were unhappy with the earrings you purchased however as it states online and in our brochure we are unable to accept earrings for pierced ears back for hygiene reasons.

I apologise for any inconvenience and disappointment caused.

Kind Regards

Rebecca Johns
Customer Services
Super.
Thank you for your feedback.

I am sorry to hear you were disappointed with these items on this occasion.

You are more than welcome to return any items you are not happy with for a full refund or exchange for another item.

For more information on our returns process, please find a link below:

http://www.piajewellery.com/guarantee-and-returns-information-artlfaq_returns/

Kind Regards

Luke Padley
Customer Services
Unusual style. Very pleased with them.
Very neat and sparkly and I like the quirky design with one long drop and one jacket style...good to wear with a smaller stud up the ear too. Unusual for Christmas.
The star earrings are lovely a special gift for Christmas.
The earrings are fine, just like the illustration.