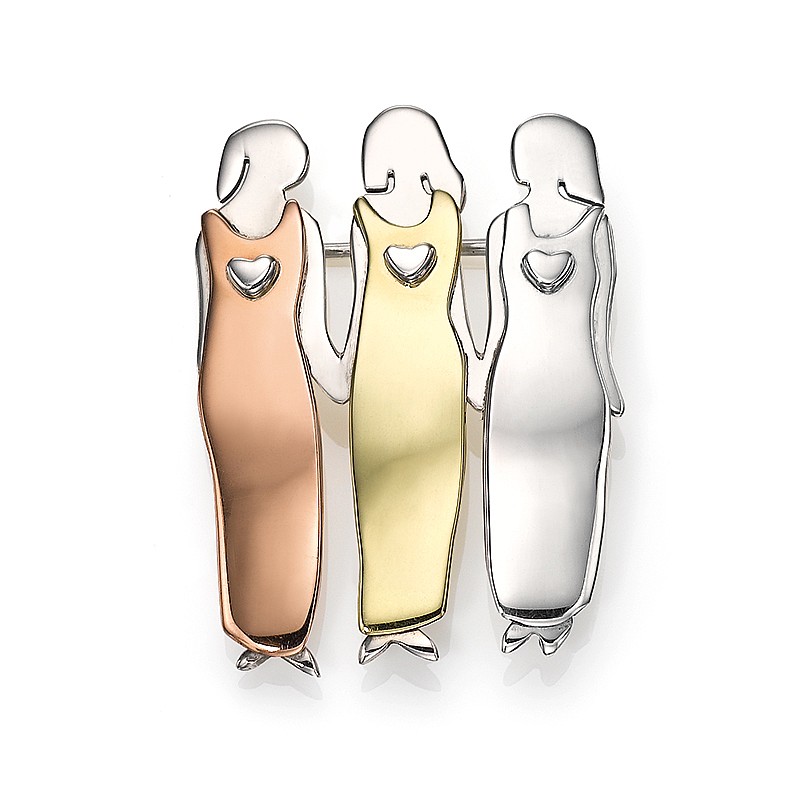 Friends For All Time Brooch
Description
Charming brooch in sterling silver, copper & brass

A contribution from the sales of this piece goes to Greater Good, a charitable organization devoted to improving the health and well-being of people, pets, and the planet
We Recommend
More Like This
Reviews
Overall product rating 5/5
Very special piece of jewellery that both my sisters and I now own. We will each treasure our Friends For All Time brooches.
I love the idea of this brooch i do need another one still as i want to give my 3 remaining friends one each in memory of myself, as 2 friends have already passed away. But i will give them myself so i will get the pleasure of giving them.
i am going to buy another two of these brooches as a gift to my friends, when i have all three brooches i will give them to them so that they have them for ever.
i can afford 1 occasionally so keep on making them please
I actually haven't seen it as I had the item sent to an alternative address. The main thing was that my sister absolutely adored it. I've been wanting to buy this brooch for a long time as I am one of three girls. My sister recognised straight away why I bought it for her. I'm looking to buy another for my other sister too. I love your products and have enjoyed visiting your shops in Cheltenham and York.
Nice piece of Jewellery but for a precious brooch the fastening isn't very secure lost my original I had received as a gift first time I wore it and this is a replacement I had to purchase myself.