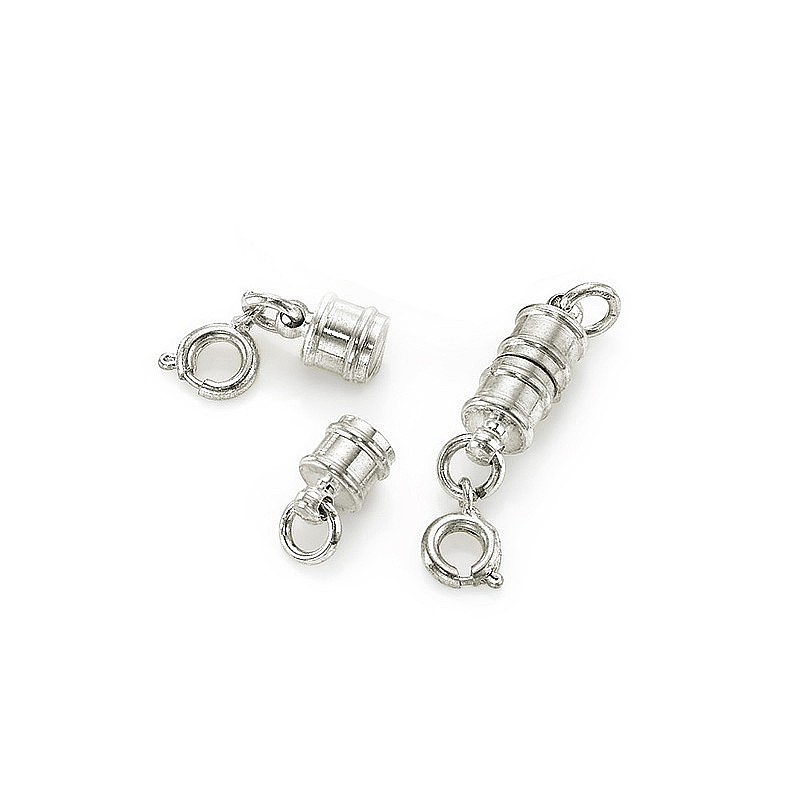 Description
Set of two silver-plated brass magnetic clasps. Can be used to replace conventional clasps for easier fastening

Please note that due to the strength of these magnets they may be difficult to separate by pulling. If this happens we recommend using a breaking/snapping movement to separate them more easily
Size & Additional Information
2.9cm x 6mm
We Recommend
More Like This
Reviews
Overall product rating 4.6/5
I have arthritis in my hands and find most necklaces impossible to fasten. These clasps make it really easy.
They are well made and feel very sturdy and will be ideal, as I find it difficult to undo and do up necklaces.
They are excellent clasps
As shown, much prettier than cheaper ones.
These are really useful I have been looking for something like this for a long time. I will order the gold coloured ones.
Have some dexterity problems and these are the perfect solution. Only negative not as magnetic as I hoped, so would not try with very expensive jewellery, just in case.